Traditional Rangefinder Design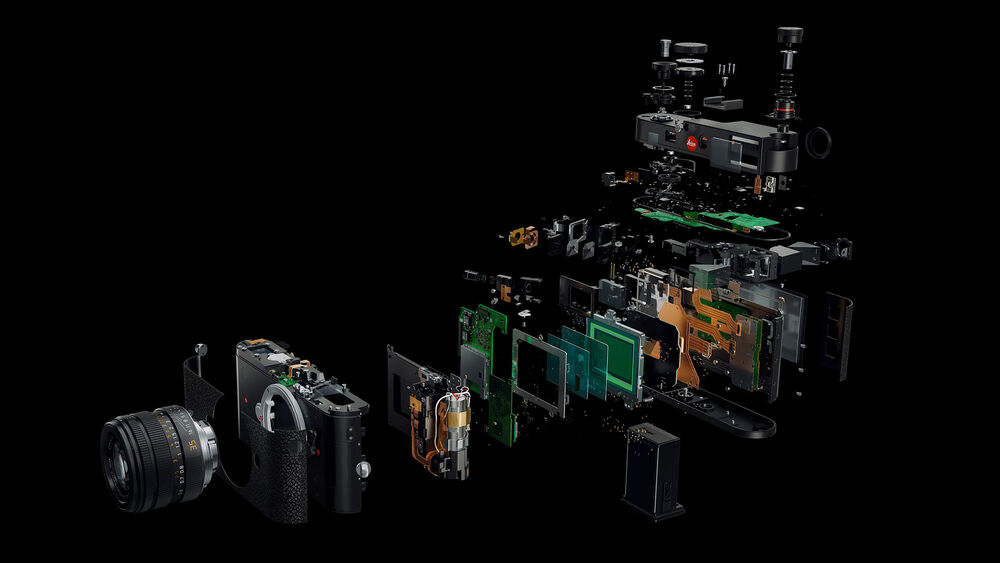 The M11 features a timeless design inspired by the original M camera, the M3, from 1954. This classic and recognizable form prioritizes intuitive handling and shooting along with a sleek and minimalist appearance.
Optical Viewfinder and Rear LCD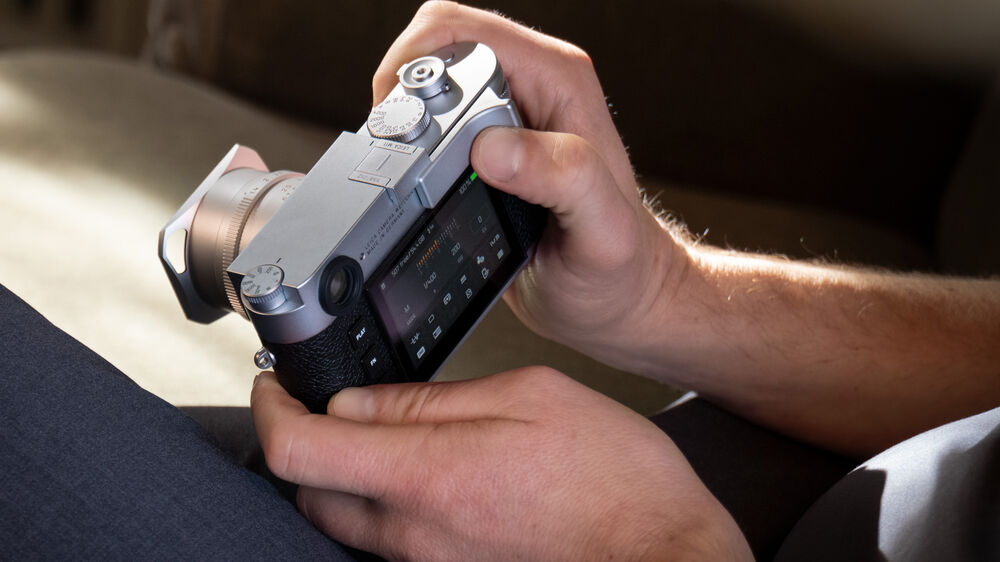 The optical viewfinder is a large and bright 0.73x-magnification rangefinder with automatic parallax compensation and bright-line frame lines, which are set to match the image sensor size at a focusing distance of 6.6′.
On the front of the camera, a viewfinder frame selector can be used to manually change the apparent image field to help visualize the scene with varying focal lengths; options are available in 35mm/135mm, 28mm/90mm, and 50mm/75mm focal length pairs.
Rear 2.95″ 2.3m-dot touchscreen LCD features an updated design that is brighter for for improved visibility in sunny conditions.
Revised menu layout matches the Q and SL systems for more intuitive navigation and faster settings changes right from the first menu page.
Live view stabilization helps reduce the appearance of camera shake on the rear LCD or optional Visoflex 2; this electronic stabilization makes it easier to manually focus longer focal length lenses with greater accuracy.
Updated Body Design and Handling
Despite the M11's similarity to past M cameras, it features a variety of notable changes to its body design:
This black finish version of the M11 features an aluminum top plate with a scratch-resistant coating. This design is about 20% lighter than the silver-chrome version, which features a brass top plate, and weighs 1.2 lb with the battery installed.
First M camera to not feature a removable baseplate; instead, the M11 borrows a design from the Q and SL systems and uses a new BP-SCL7 battery that is inserted directly into the base of the camera body.
BP-SCL7 lithium-ion battery has 64% more capacity than the previous generation's battery and is CIPA-rated for 700 shots per charge. However, if working with the optical viewfinder only, approximately 1700 shots per charge is possible.
Revised design also incorporates a single UHS-II SD memory card slot within the battery compartment.
Built-in 64GB memory means you can forgo using a memory card altogether, or use the internal memory in conjunction with an SD card to simulate having dual card slots for splitting file types or for overflow storage. Image files can also be transferred from the internal memory to the SD card for easy backup.
USB type-C port on the base permits in-camera battery charging and file transferring.
Wired and Wireless Connectivity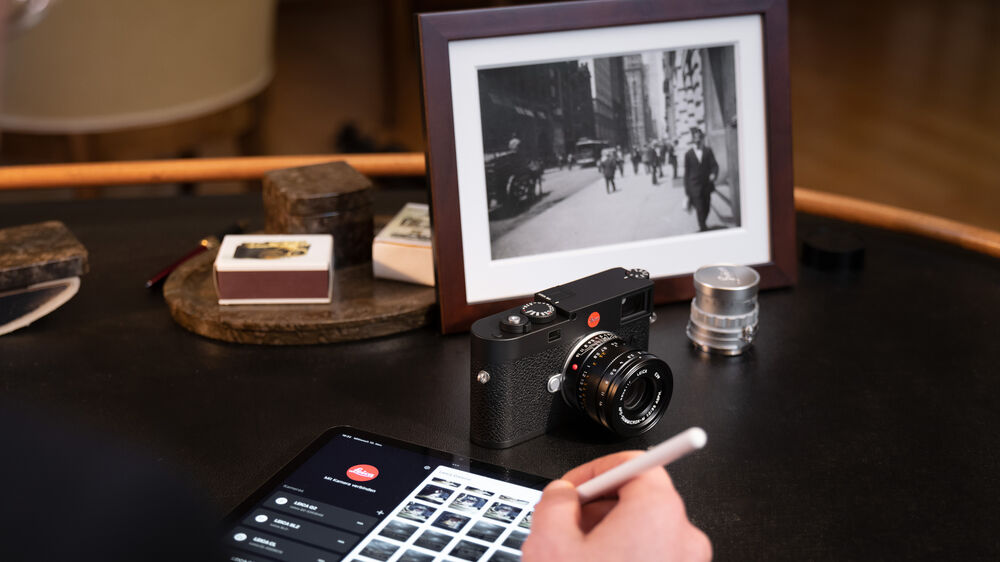 The USB type-C port can be used in conjunction with the included FOTOS Cable, which allows direct attachment to an Apple iPhone via the Leica FOTOS app for easy file management and sharing.
Wi-Fi and Bluetooth can also be used for wireless connecting the camera to an iOS device using the FOTOS app.
In-app geotagging is possible along with the ability to select favorites and apply ratings to images via your mobile device.